On December 23, Huawei is going to show off a lot of new products at an event. The company has just said that it will also be launching its new and best
MateBook Laptops
at this event. The announcement comes in the form of teaser posters that people post on Weibo. These posters show off Huawei's new MateBook models and the features they will have. The first picture shows how gestures will be added to the front-facing camera. This will make some controls easier.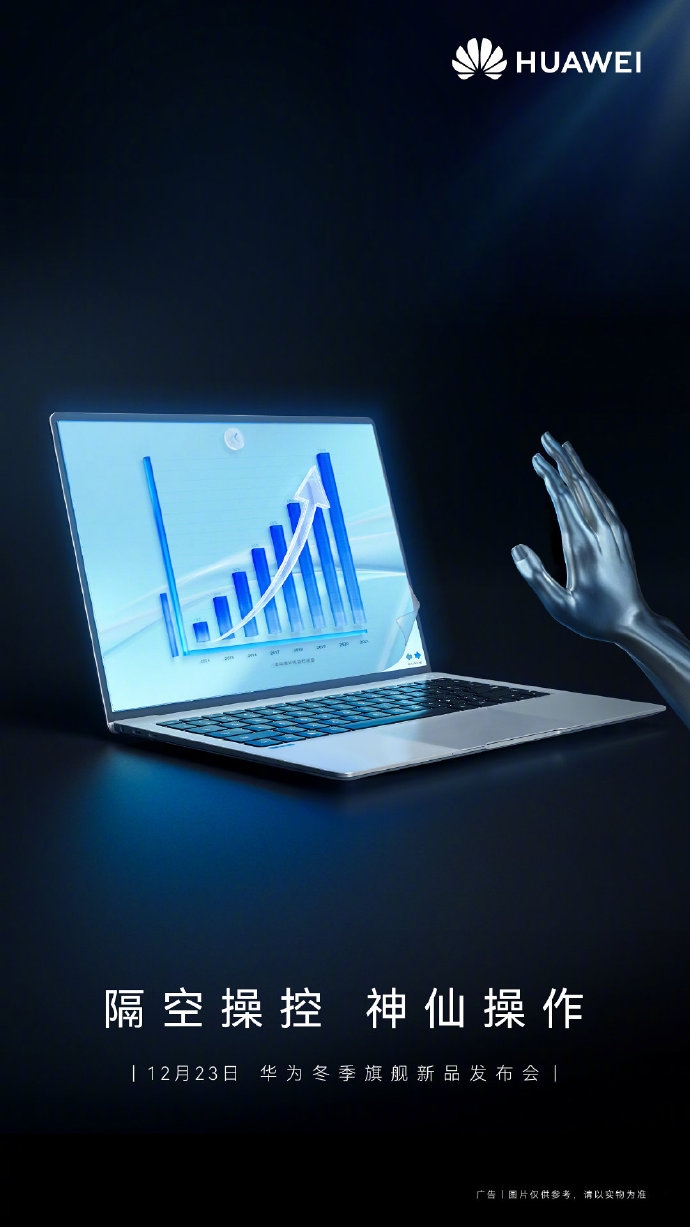 The second poster shows a feature that allows people to work together on multiple screens at the same time. This includes phones, tablets, monitors, and more.
The third and last poster shows two different types of eco-friendly apps on the devices: Android and Windows.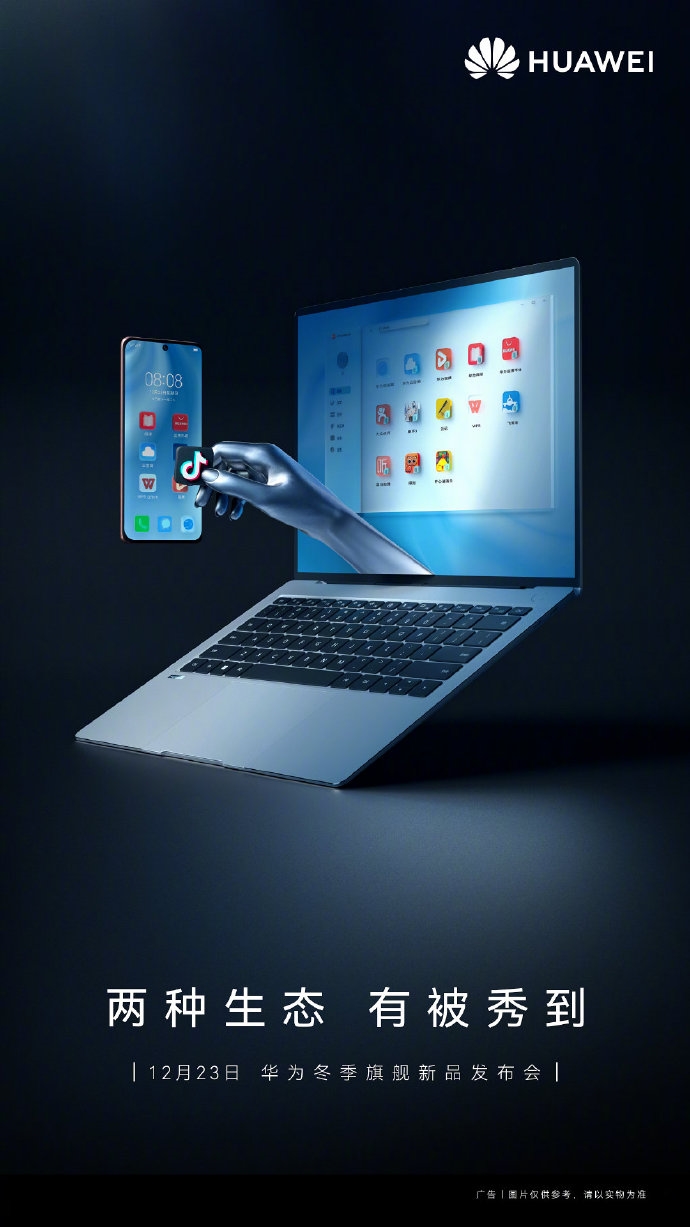 A rumour says that Huawei will use ultrasound technology for its gesture recognition and control feature that doesn't need to be touched. You can use this same technology to make high-tech things like semiconductors and planes. You can also make things like medicine with this. The names of these new laptops aren't known yet, but given how the teaser campaign has already begun, we should hear more in the next few days. When Huawei shows us more detailed images of its laptops, we may see more subtle changes that Huawei hasn't made yet, but we'll have to wait and see.
We will keep this page up to date as soon as we learn more.